The main trait of a good logo is the fact that it has to be timeless; after all, you don't want to lose some of that hard-earned brand recognition every time you tweak it. Logo trends change all the time, just look at some of the most famous brands of all time like Coca-Cola or Pepsi. Over the course of years, decades and even a full century, their logos have evolved and, if you manage to persevere for long enough, so will yours. In order to create a logo that fits the current landscape of your niche, however, you need to find a logo design that matches this year's trends. Here are some of them.
1.      Thinking about the context
Let's face it, the number of contexts in which an average logo appears is growing by the hour. In the past, one only had a product package, a business card, and a corporate headquarters to take into consideration but now, things have changed. Nowadays, you need to fit this logo into your website, you need to turn it into an app icon and you have to find a way to make its appearance in various forms of ads as organic as possible. Lastly, you will probably want to use your logo as your profile image for various forms of your business' social accounts. All in all, you're in for a lot of work.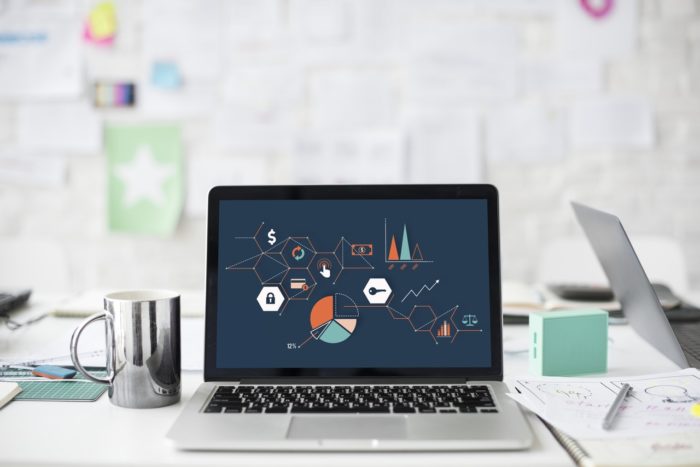 Therefore, when coming up with a logo, you need to consider as many of these scenarios and formats as possible, in order not to allow some of it to slip by. Properly resizing your logo is just one of the steps you need to take in this never-ending process.
2.      Symbolism works
Another thing you need to understand is the fact that your logo serves a purpose. It's not there just because you need to upload or print something; it's there to help you make a positive first impression of your company. In a lot of cases, when people first encounter your brand, unless they've already heard of you (WOM recommendation), accidental visitors will wonder what your brand is all about. Unlike multi-billion dollar conglomerates like Coca-Cola or McDonald's, you will have to make an introduction.
For instance, including a book into your logo will clearly indicate that you're an educational organization while adding a tree will speak about your environmental nature. Still, just going with symbolism might not be able to cut it in 2018. The image you choose also needs to be attention-grabbing and the simplest way to achieve this is to make it fun or goofy. This, however, might be a bit out of the league for a layman designer, which is probably why you should look into finding experts for logo design services to help you.
3.      Simplicity
The next vital trait of a contemporary logo design is simplicity. Nowadays, everything is oriented towards a better user experience. A complex logo design rewards its observer once they manage to decipher its meaning, yet, present-day human attention span isn't as admirable as it once was. This means that your visitor is as likely to give up on trying to interpret your logo as they are to stick to the very end. Another problem with this is that lack of ability to understand might result in a lack of ability to verbalize and remember the logo, later on, even though they might still be able to recognize it. This is something you need to avoid at all costs.
By going with something simple like a 2D design, a grid-based image or a fundamental geometric shape, you can make your design recognizable enough, while not making it into something too abstract. This concept can be taken even further by sticking to simple typography or monograms. All you have to do is pick the font you like the most and the one you believe will appeal to your audience. Keep in mind, however, that the colors of your company also hold some sway over the logo, so picking the color that won't sit well with the general layout may be a bad idea.
As for methods that can help make your simple logo design unique, you can always go with techniques such as layering and masking of patterns. At the end of the day, with so many brands and companies out there, it's impossible to come up with something new but with a bit of imagination, making something different shouldn't be an issue.
In conclusion
The last thing you need to keep in mind is that your logo needs to be changeable. Sure, you might not need to alter it in the next decade; yet, there isn't a single reason why you shouldn't plan for the long run. After all, making a legacy doesn't seem like such a bad idea after all, does it?