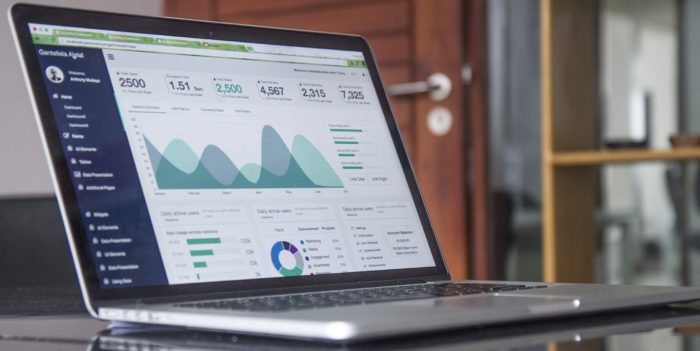 There are many factors that differentiate a good business from one that is bound to spiral down. One of this is the business' intent to know and to understand their customers. This is true across industries, even for certain e-commerce data collection methods.
According to Kenneth Sytian of Sytian Productions, a web design company in the Philippines, understanding who your customers are not only superficially such as age and gender, but deeper into their behavior, interests, and preferences, is key to be a successful business that can grow alongside their growing customer base.
It should actually be easy for e-commerce businesses to gather data as they have technology on their side. Some just fail to put these data to good use. But for you to ensure a brighter future for your own e-commerce business, you should learn to diligently collect, analyze, and make decisions out of data about your customers.
Which Data to Collect and How?
There is much information that can be gathered even from just one customer. But not all can be put to good use. Among those that you should collect, however, are the following:
Name

Age

Contact Information

Address

Payment Information

Interests

Preferences

Shopping behavior
For the first four items, these are usually gathered by having your customers sign up, or even when checking out as a guest. Meanwhile, the payment information can be collected and stored from within the checkout process. Finally, for the rest, you will need the help of dedicated analytics tools.
It is also important that you store these data securely, most importantly the payment information. You should impose strict security protocols so as not to put your customers in danger.
Consequences of not collecting the right data
It cannot be expressed more strongly that collecting customer data is an important business process, especially at this age in time. When you collect data, however, you should keep in mind two major mistakes that you should avoid:
Not collecting enough data – A lot of businesses just settle for demographic information in a false belief that this is enough. They do not consider the importance of psychographic information whereas these are more inclined to interests and behavior.

Collecting too much data – Some businesses go overboard and collect a lot of unnecessary data. Not only does this exhaust a lot of resources, but this also makes the collection process less effective because your customers would find the process suspicious.
By not collecting enough data, you are hindering yourself from being able to fully understand who your customers are, and how you better serve them. You are also removing yourself of the ability to make well-rounded business decisions that are perfect for your customers. Meanwhile, collecting too much data is rather wasteful, and would dilute your resources' effectiveness in meeting your business goals.
With this in mind, the goal is to gather the right amount and the right type of customer data, allowing you to come up with accurate analysis and effective business strategies.
Improving your Customer Data Collection
Now that you understand the need for the proper collection of customer data, you should be aware that the way to pull it off is by improving your data collection strategy. The following are 8 ways on how you can improve how you collect customer data:
1.
Start with the general analytics
Some of the important data to gather pertain to general numbers such as the number of site's visitors, or which is referred to like your site's traffic. It is great to track how many people come into your site, as well as specific pages of your site so that you know which pages are doing great, and which need some more work. This also helps you have a grasp of pages of high interest, as you can potentially do a lot of business here, while those on the other end of the spectrum will need a lot of improvement.
2.
Categorize your customers
The next step is that you should be able to classify your customers. There are many different demographic and psychographic information that you should gather. While the demographic information is relatively easy to get as these can be part of required forms, the psychographic ones may prove to be a bit of a challenge. But then again, a number of analytics tools can provide you with the ability to track your audiences' online behavior, including their preferences, their interests, and their spending behavior. Once you have gathered this information, it is a good idea to gather all the collected data into groups, allowing you to tap each with personalized marketing and advertising campaigns in the future.
3.
Win your customers' trust
A great way to improve your ability to collect your customers' data is by improving your trustworthiness. If there is not much trust in your ability to safe keep their sensitive information, then you would be unable to collect enough data.  In order for you to win the trust of your customers, you must show them that you are committed to protecting their personal and financial information from harm and that these data would only be used properly. Do show that you are implementing strict security protocols such as SSL and anti-malware.
You should further be transparent in letting your customers know that you are collecting and storing their data for specific purposes, and you should give them the ability to opt out for certain instances such as receiving marketing communications.
When your site passed the basic assessment of trust in the eyes of your customers, then there is not much reason why they would feel hesitant to provide their information.
4.
Track real-time customer behavior
A lot of businesses are gearing towards capturing data in real time. Doing this allows the business to also come up with real-time recommendations that can aid in closing deals
Real-time data that you should track include the following:
Length of time on your site and on a specific page

Links that are being clicked.

Which content is being shared.
By doing this, you will have a better understanding of their interests, which you can use to recommend similar product offerings.
5.
Cart abandonment
Another area where you should track customer information is on the shopping cart – this is especially true for leads that abandoned their carts. What items were in the cart? Why did they abandon their carts? What other pages did they visit? By trying to capture data related to cart abandonment, you will be able to come up with effective remarketing strategies so that you would be able to close these would-have-been sales. Without gathering data, you will offer generic promotions. But by understanding their specific case, you will be able to use a more convincing promotion, which can lead to higher success rates for your remarketing campaign.
6.
Customer service records
Another way for you to gather data is through the use of your customer service channels. Not all communicationcoursed through customer service are complaints but even so, the information that you can gather would be very helpful. For one, you will know the cause of their complaints, allowing you to revisit areas that need improvement. This also allows you to gauge your customer's interests and behavior.
7.
Ensure security of data
It is worth repeating the dire need to implement strict security protocols on your site, especially since you are dealing with very sensitive information that is targeted by a lot of cybercrooks. Make sure that you update your site, its security tools, any plug-in, and of course, that you have an encrypted connection especially during the checkout process. It should not just be told though – it should be practiced and enforced.
8.
Highlight the benefits of providing info
Not all of your customers are open to leaving their information just because there's a form there. In order for you to invite them to do so, make certain that you relay the benefits that they can get from doing so. It's basically enticing them to sign up for your site. Rewarding them with discount codes for signing up is a usual approach that e-commerce businesses are implementing. Others that you can highlight is that there would be a personalized online shopping experience for those with accounts, and this would allow for better customer service. With the right strategy, your customers would find it reasonable to leave out their information for your perusal.
Collect data more effectively with these tips
Indeed, the collection, analysis, and the eventual interpretation of data are key to be able to understand your customers better, and also allows for the formulation of business strategies that are backed-up with evidence.
In this age where technology is on your side to help you come up with more informed decisions, you should maximize your ability to make use of data, especially those about your customers.
By implementing the strategies above, you would be able to more effectively capture data so that you can make use of them for the betterment of your business and your service.
So see to it that you do your best to adhere to these strategies so that you may be able to collect more data than ever before, starting today.
If you have any questions, contact us.
Author Bio: Kenneth Sytian is the CEO of Sytian Productions, a web design company in the Philippines. He has been designing websites and developing web apps for more than a decade. He is regarded as one of the top influencers in web design and development in the Philippines. You can connect with Kenneth on LinkedIn and Follow his Company page on Facebook & Twitter.