You've been convinced that you need to start optimizing your business online for SEO and possibly SEM. These marketing strategies are very ideal and will definitely help increase traffic to your website. But in 2017, it is not enough to solely rely on SEO/SEM, quality content, great products, resourceful information, etc. to boost business and revenue. Your website also needs to be designed for optimization on mobile devices.
Last year in 2016, the use of mobile devices to search the internet surpassed that of searching on a traditional desktop. If you're looking to increase your reach of website traffic, you also need to cater your website to appeal to mobile device users.
Mobile optimization is about more than just shrinking your website down to fit the dimensions of a mobile device. It is about how accessible and easy-to-use your website is to potential visitors whose attention span is only getting shorter and shorter.
So it's important to keep these things in mind whether or not you already have a mobile-friendly website or if you are currently considering adding this version to your website.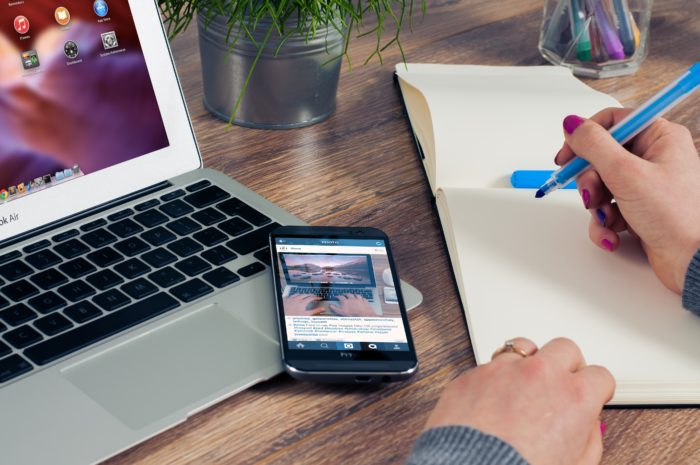 Page Speed
First and foremost, when considering mobile optimization, you need to take into account page speed. Since mobile users do a lot of internet surfing on mobile devices, they do not plan to have an extended visit on a website that they did not intentionally seek out. Think of your website, desktop or mobile version, as your elevator pitch. You have a short time frame to really capture these potential visitors and keep their attention focused on what you have to offer.
How fast your page loads is imperative to hooking a user and we're not even talking about fickle mobile data coverage. According to Search Engine Land, the average amount of time for a page to load is close to four seconds, but Google suggests shooting for the ideal two-three seconds. So take into consideration your visitor when designing your website and understand that with each additional second of delay, more users will lose interest and leave.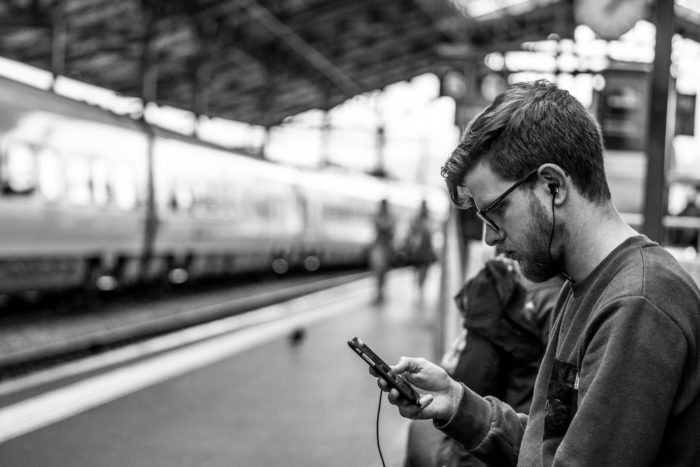 Mobile-Friendly Design Basics
With each passing year, the digital world changes and improves. As far as mobile optimization is concerned, there are some web design basics that your business can use to improve user enjoyment and keep your visitors fixated on what your business has to offer.
One of the main things that immediately grab internet users' attention is typography. Of course, it's beneficial to make use of color, with more and brighter colors, but mobile users like big and bold text as well. Not the type of text that is offensive, but text that is easy to read on a smaller screen. Your visitor should not have to pinch to zoom or squint to read small text. These are red flags and easy ways to lose visitors.
Unique and interesting layouts are also a hit for mobile users. Having a mobile-friendly website that is unique and attention-grabbing can be memorable to visitors and will make them want to come back.
Since your visitors are already working with minimal screen space it is ideal for designers to find creative ways to hide navigation buttons and display traditional tabs as icons. So essentially on a mobile-optimized page, the "call me" tab would be a simple phone icon or an "email me" tab would be an envelope. These are easily recognizable icons and will also free up space on the screen.
Speaking of buttons, it is imperative that your mobile-friendly website is designed for the variations of human finger sizes, meaning design for the "fat finger." Most web designers and developers are aware of this, but implementing this on a mobile-friendly webpage can be tricky at times, especially when companies are constantly changing their designs of cell phones and tablets. Having a webpage that is not mobile friendly can be annoying and frustrating. Unintentionally clicking on a button, dealing with buttons that are too small, too big or buttons that are just in the way is a clumsy way to lose visitors, but these problems are easily avoidable. Web designers are skilled on the backend of things and can help optimize your website so that it is user-friendly and mobile-friendly.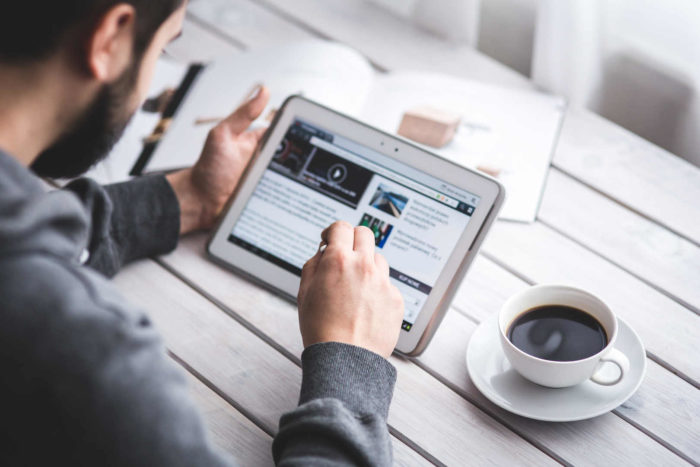 If you were to ask any professional what one of the main goals of business is, they will tell you it is to get business and make money. But why are so many companies deciding to continually lose money by not making this investment to fully optimize their businesses?
Like any great thing, it must exist holistically. There is more than one factor, organ, etc working behind the scenes to keep a business alive and running well. So now is the time to capitalize on optimizing your website for mobile devices. I mean, you wouldn't willingly choose to function with only one leg if you could help it, would you?