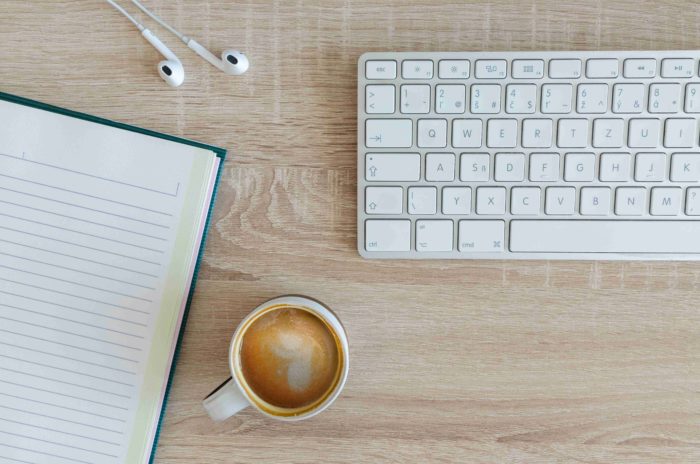 Increasing new client acquisition can take place in a number of ways. The most efficient way to automate leads is to improve your websites ability to convert visitors to clients. Your website plays an integral role in improving the pace your company grows from the new business it brings in. Add the following practices to your regimen in order to improve new client acquisition.
Publish insanely high-quality articles on your site

Publish equally stunning articles on well-known blogs

Create headlines that scream for attention

Be the expert on high traffic forums

Stay active on niche related social media groups
Publish insanely high-quality articles on your site 
Put in the time to create mind-blowing content that will attract more visitors to your site. Make your content so electrifying that people will share your page and come back for second helpings. Once the word is out on a really valuable piece of content, your traffic increases and new clients start popping up.
Renovate content that exists in your niche in order to top every related page that competes for your keywords. An honest way to do this without plagiarising is to use the Renovation Method. This method establishes a set routine of reading influential sources of your industry and writing about the topics the day afterward. 
It takes time, practice and the most up to date knowledge on what's happening in your industry to have a solid grasp of what great content is and how you can deliver it. There is some espionage involved because, without knowing what the top competing pages are delivering in order for them to rank, how you can you create a page that is considered the most comprehensive? Don't feel bad checking in on your competitors to see what they've done to achieve their spot on the first page of search results.
With the right amount of exposure and promotion, content that stands out will attract the masses. Take time every day to improve your writing ability. With a daily regimen, the end result is the ability to thoroughly and effectively communicate ideas, opinions and develop thoughts on a specific subject in its entirety. Are you wondering where all of these articles will be going as you build legendary writing skills? Submit your articles to websites that build your expertise and reputation.
Publish equally as stunning articles on well-known blog sites
The daily regimen of writing articles is to develop high-level writing skills. Say you can complete an article a day and send it off to a blog to be published. Your business benefits from the brand you build and the presence you create. A lot of good things happen when your writing is published on high-authority websites.
Every time your article is accepted by a third party site, your website gains authority and its ranking power is strengthened. The closer your website ranks to the number one position, the more traffic your website receives. This being true, we can also conclude that with enough published articles on high authority sites, your website will start to rank in the top spots for a LOT of keywords related to your industry. More streams of traffic bring more opportunities for new clients.
Publishing articles is an ongoing effort that will assist in developing a recognizable brand for your company. Being accepted as a guest author on as many sites as possible leads to recognition from bigger websites. This leads to invitations and open doors for the top sites.
Brand recognition continues to play a large factor in the success of a website in attracting more visitors. Clickthrough rates, traffic, and conversions all improve when your company is recognized and trusted.
Create headlines that scream for attention
The headline you create is a major selling feature for your content. When your page shows up in the search results, the headline is what will stand out the most. It needs to be attention-grabbing, informative, and appealing. Hubspot and Outbrain completed a study on 3.3 million headlines and came to some conclusive results about what components of a headline can improve the clickthrough rate:
Using numbers and statistics in your headline improved clickthrough by 36% 

Use power words like  "Amazing" improved clickthrough rates

Include brackets at the end of your title. People equate brackets to reading between the lines and getting straight to the point which increased CTR by 14%

Headlines that were 8-12 words long received the most shares on social media
The headline you create for your article will set the tone since it is the first impression a reader gets on what you're writing about. If there are emotional currents baked into the title it has a more profound effect on readers and can polarize your audience to either love or hate what they're about to read. In either case, the emotion you elicit will entice a reader to click on your article because most people will act out of emotion rather than just from their head.
Based on studies it's clear that the headline attracts visitors to your article. You can improve the clickthrough rate to increase more traffic which generates new client acquisition.
Be the expert on high-traffic forums
Search popular sites, such as Quora, to answer questions related to your industry in order to develop your brand and reputation as an expert. Find a question that you can provide a really detailed, informative answer to. Then, your response becomes something that lives on as a resource for other people to read. The amount of traffic that goes through sites like Quora can reach incredible numbers. If your response is effective at solving a problem or issue, it could be read for years to come as long as it remains relevant. This can provide referral traffic as well as build your reputation for being an expert in your field.
Adding this concept to your regimen will also keep your finger on the pulse of search intent for specific keywords. Actively try to uncover issues that affect people enough that they are reaching out to search for answers. Use the questions, issues, and problems you uncover in the content you develop on your website. You are adding value to your site as a resource when you answer the questions people are asking. This will contribute to enhancing the optimization of your site by developing its ability to satisfy search intent.
Stay active on niche-related social media groups
Stay active on niche-related social media groups to build your audience. The more you are participating in discussions and maintaining a presence, the more followers you will receive that will serve as an audience for the content you post from your site. In order to kick start traffic on a new article, you can post it to your network, which will instantly get eyes on your web page. Great content gets shared so when you build up a large audience on your social network you can drive a high number of visitors to your site much faster.
Conclusion
Establishing productive routines are key to fueling your company's growth and new client acquisition. When it comes to attracting new clients through your website, the content you produce will be at the core of your success. Create a winning routine to produce content that generates new clients.