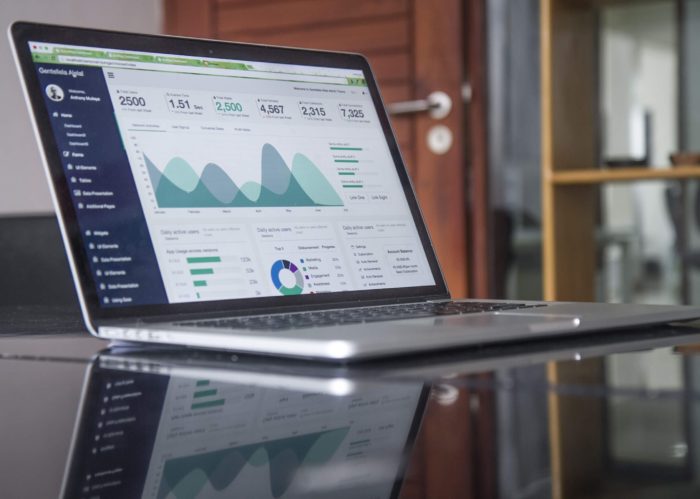 The fate of e-commerce stores in 2019 rests on their search engine rankings. The online marketing space has become extremely crowded, as a result of which, search engines ensure that their results are 100% relevant. These algorithms have become more rigid than ever, and this is a call out to you, to understand the impact of SEO in ecommerce.
Why is an annual ECommerceSEO revaluation necessary?
Remember, SEO is not only about playing to the engines, but also allowing your web content to do its job at its fullest potential by structuring it as per the latest algorithmics. A thorough understanding of Google's search algorithm updates and updating your eCommerce SEO strategy accordingly should help your e-store.
Listed below are 20 of the most effective eCommerce SEO tips (without paid promotions of any sort):
Make your Website Mobile-Friendly
More than half the annual search engine visits made organically in the United States in 2018 were accessed through a smartphone. The proliferation of mobile devices globally means that Google now focuses on mobile indexing. This new feature will favor websites whose pages are optimized for mobile viewing. Thankfully, most modern ecommerce platforms provide responsive storefront themes and templates.
Make Your Content Crisp and Relevant
The idea is to pack your website with as much content as you can so that there is no wiggle room in conveying a page's purpose to Google. This includes written data, infographics, the works! Consulting Wikipedia for relevant keywords is one of the most commonly used tricks for SEO in e-commerce. Since Google shows breadcrumbs within the search index, adding them to your website's link structure can improve its visibility. Additionally, promoting your website on niche blogs aids link building.
Work on the Site's UI/UX
The user interface and user experience design of your website will play a significant role in its SEO performance. Server caches, AMP pages, image optimization plugins – all go a long way. Another tip to remember – within the website, the search option should be no farther than 3-4 clicks away from the home screen.
Ensure the Link Juice is Spread Evenly
Maintaining an internal link structure helps you highlight the more important web pages of your site. By creating links to these pages, or products in case of deep linking, on every page within the site, you are making it easier for visitors to get to the products that you want to sell more of. Don't forget to add keywords within the internal links of the relevant category or product pages.
Factor in User Experience
It is common news by now that Google considers RankBrain (an AI system) to be its third most decisive factor in laying out SERP rankings. Optimizing your page or site around medium tail keywords ensures that RankBrain ranks your site for similar terms. Not to mention, a healthy click-through rate and the average dwell time per customer on your site also contribute to its rank.
Tap into Video Marketing
Interjecting the flow of an article with graphics and visual content makes it all the more interesting to read. Converting lengthy, cumbersome reads into fun, engaging videos adds to the traffic on your site. After incorporating video content into your site, keep on updating old video titles and descriptions to keep them relevant and work on new, interesting video content that will trend on popular video sharing and streaming websites.
Work on the Responsiveness of your Site
Slow response rates can drastically reduce dwell time on your site, in turn adversely affecting its SERP ranking. Reducing the processing time for HTTP requests, loading CSS and JavaScript individually, and optimizing images are some ways in which you can make your e-store web pages load faster.
Move your Site to HTTPS
Search engines prefer secured websites compared with those without an SSL certificate. Getting your site SSL-certified secures customer transactions on your site and also helps you to establish and improve site authority.
Boost your Top-Performing Pages
A quick search on Google Analytics will help you identify pages that have been performing extremely well but are not quite at the top of the ranks as yet. With a few slight alterations to their content, the page can grow and become a top ranker for its target keywords.
Host Product Reviews and User-Generated Content
Product reviews and user-generated content (UGC) can actually be used to your advantage. By allowing for product reviews and UGC, your e-commerce site will receive more views by interested customers, since most go by product reviews anyway. It is also an easy method to get free content. In other words, you get two birds with one stone!
Create a Blog for Promotional Purposes.
Blogging has proven to be a very useful tool when it comes to the promotion of products, events, and so on. A blog bridges the gap between you and your customers by providing vital information on products and events that you need to promote.
It establishes that you are not simply trying to sell things but that you are appealing to your customer's needs and that you have done research on how your products can be useful to them. This is very useful for building a relationship with your customers and showcasing your unique thoughts and stories.
Utilize Long-Tail Keywords on your Website
Your website will rank higher and achieve better conversion rates through long-tail keyword usage. The trick to making long tail keywords work for you is to understand the search demand level for your products and then add the keywords into every piece of content in your website.
One problem most sites face is that they tend to overuse or structure keywords awkwardly in their content so be sure not use the keywords in a weird manner, but make sure that they flow along with the content that you host.
Boost Page Speed
According to the digital gurus at Moz, Google ranks websites by page speed. If the page speed of your website is low, Google will rank it at a lower level than your competitors. To beat this algorithm, you can improve your website's rankings by utilizing tools such as the Google page speed test tool.
Make Separate Landing Pages for Holiday Offers
This practice sounds tedious, but it is actually quite useful for boosting website rankings. By creating separate landing pages for holiday offers, you can optimize the pages to gain a higher ranking on various search engines.
Create a Keyword Matrix
A keyword matrix helps in organizing all the keywords that can help in boosting your website's ranking. The matrix is based on keyword density, search intent, and search volume. All three categories are what Google uses to rank keywords and websites. This means that a keyword matrix can also suggest the best keywords to use in your campaigns and content.
Keep Clean and Descriptive URLs
URLs that are easy to understand and unique are a sign of strong SEO practices. URLs with mixed up letters and numbers are not search-engine friendly; they rank lower on search pages. On the contrary, short URLs are much easier for search engines to rank and index.
Create Unique Meta Descriptions and Title Tags for Product and Category Pages
In order to distinguish yourselves from competitors, the title tags and meta descriptions of your product and category pages need to be unique. Create engaging titles and descriptions to increase your click-through rate (CTR). Google will then see that your website matches search intent and this, in turn, helps in boosting your rankings.
Do not Keyword Stuff
Keyword stuffing is the practice of placing keywords in content too often that the end result comes off as very unnatural or robotic. Websites that practice keyword stuffing are usually ranked lower in the search results. Include keywords in an intelligent, more natural way that does not bore your visitors.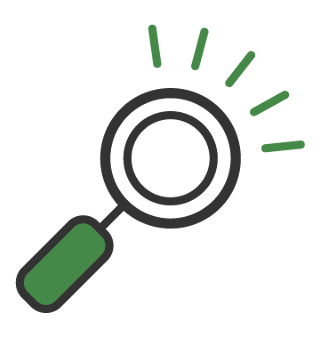 Make Good Use of SEO Tools
SEO tools are extremely helpful for providing real-time information on your website's ranking and conversion rates. One of the best SEO tools to use is Google Analytics since it can be used to provide results on everything from bounce rates to conversion rates.
The information provided through such tools can help you plan unique SEO strategies for your website, compare your website's performance with different months and years, and highlight your website's improvements and scope for future plans.
Conclusion
These practices are relevant today but it is best to update yourself on newer SEO trends to stay ahead of the competition. Interested in having Beanstalk's experts boost your SEO? Check out our services here.