We all know that Search Engine Optimization (SEO) trends and marketing tactics are continuously evolving with Tech giants like Google and Facebook continually investing time, money and energy developing their algorithms. However, it's crucial to be flexible and adapt to these changes to keep your ranking at the top as the e-commerce SEO industry ticks another year off the calendar.
Your failure to stay on top of the search engine can lead to longtime suffering in organic search whether you are a top e-commerce website development company, a consultant for the online marketplace or an entrepreneur trying to understand how to set up an online boutique. In this post, we'll try to visualize what to expect in 2019 and beyond to keep grasp to the latest trend.
1. User Experience
Our first vital trend for 2019 is creating an excellent user experience on your website.  User experience has an enormous influence on e-commerce SEO, and this is something that people often underestimate. Google spend time and money on Artificial Intelligence and Machine Learning, which indeed focus more on creating ideal user experiences or at least limit the number of unpleasant situations.
The goal of a business website is to draw a large number of visitors possible and get them to convert, but research shows that sites with more than three seconds of loading time tend to lose out 40% of their website visitors. Therefore, it's imperative for your website to have a mobile-friendly user interface, easy-to-navigate design, and quick load time.
A good user experience extends the time a visitor spends on your website. Therefore, it is vital to provide a flawless and consistent user experience on both mobile and desktop. Focusing on having the best user experience for your website will not only set the foundation to rank your business website high in the search engine results, but your visitors are more likely to convert.
2. Voice Search
Voice search is the next trend you should prepare for in 2019 and beyond. It's predicted to be one of the Best SEO trends for 2019. Voice Search changes the way people search on the web. If you take a look at the rapidly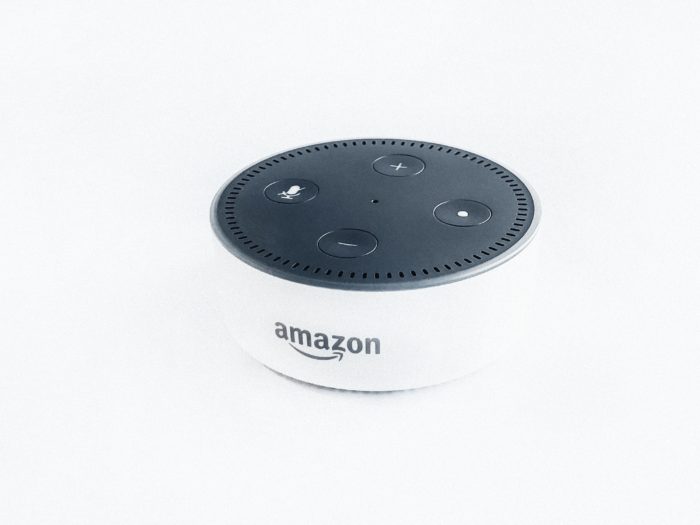 budding technologies like Amazon's Alexa, Microsoft Cortana Apple's Siri, Samsung Bixby, and Google voice search, then you will agree that it's just a matter of time before voice search will dominate the billions of queries made online.
The continued increase in the use of voice search means that there will be a focus on natural spoken language and a rapid rise in long-tail keyword research. Therefore, it is essential to structure your website content in a way that it answers your customers' questions, includes trigger words (such as what, how, best, and many more), avoids keywords flatly, gains featured snippets, and focus on long-tail through longer search queries.
This trend is vital for business owners who want their website to rank competitively. The sooner you start taking action to implement voice search, the further ahead you will be among your competitors.
3. Website Security
When it comes to E-Commerce website and SEO, the security highly depends on Website and its hosting providers. These days, most sites have HTTPS, which means that the website is safe enough to enter and share sensitive information, like banking details. You hardly find a website with a green "secure" sign before the address.
Google and other web browsers are also pushing companies to migrate their websites from HTTP to HTTPS by trying to make having a secure website the norm and warning users when they land on HTTP sites. Start using HTTPS on your website to secure your visitor data, and prevent data loss/theft from an unknown candidate.
Keeping your website up to date, having your site encrypted, and hosting on secure servers is crucial. Google rewards secure websites with good rankings as well as increase visibility on the search engine results page, which gives site owners a better chance of reaping their SEO strategies rewards. As you can see having security is very important to your SEO efforts in 2019.
4. Brand Building And Conversions
Brands building and conversions are now part of Google's algorithm as well as a big part of Best SEO campaigns. Conversions are what put money into the bank while rankings are exceptional at attracting traffic. Brand mentions during influencer's Instagram Stories or blogger's video posts and Facebook Live screenings seem to have more and more impact on your website traffic.
Link building also plays a vital marketing role for all e-commerce stores and it still, but looking forward to the year ahead, you need to focus more on brand building relationship. Therefore reaching out to a blogger in your respective field will help you form strategic partnerships with companies similar to yours, which will boost your brand profile and in turns generate more conversion. Consider using content marketing as well; this can help you position your business as an authority in your niche.
Bottom Line
E-commerce SEO is rapidly growing, and not staying up-to-date with these trends will finally result in a setback. Hence, online businesses must update, come up with new innovative ideas and reflecting the latest market trends to stay competitive. Those that are into e-commerce need to pay close attention to these trends and convert as many potential customers as possible to stay a step ahead of their competitors in 2019. If you want your business to succeed in this competitive business environment, you must embrace the latest trends with the best SEO.  Of course, it is never too early to begin preparing for the future.
Author Bio – Joel House is the founder of Joel House Search media – A well-established Brisbane company. Joel also ensures that clients get the best ROI and the best SEO available anywhere on the market.