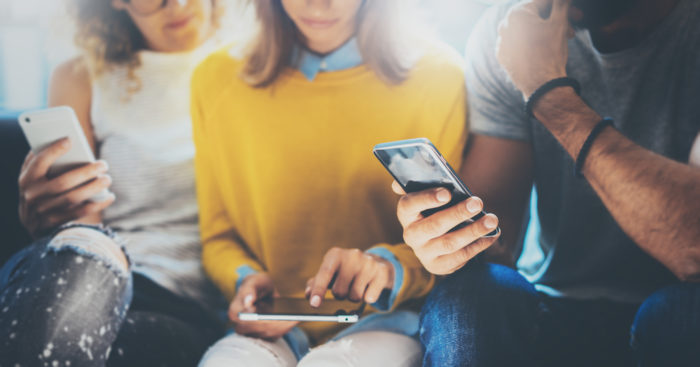 The digital marketing landscape is now witnessing a dramatic shift thus demanding innovative approaches from businesses to succeed.
But with increasing competition, it is trickier to find the right set of digital marketing techniques. This is why we've compiled some of the most effective methods of digital marketing to help you stay ahead of the curve.
Content Marketing
The growing demand for content makes it imperative for brands to formulate a content marketing strategy that aligns with wider goals.
Brands need to prioritize relevant and in-depth content to have a significant impact on readers. Remember, content is still king, and you must learn to use it in the right context.
Big Data
Big data is doing wonders for tech giants like Google and IBM, but data analysis can be a viable option for businesses of all size.
Thanks to the AI and machine learning, you are no longer restricted by the amount of data needing to be processed. Instilled with customers' insights and predictive analysis, the Big Data applications act as an exclusive data bank, which can boost your sales, leads and conversions.
Email Marketing
Email marketing is still one of the most effective ways to reach the target audience. The fact that email marketing costs close to nothing makes it the most effective tool.
It is a common mode of communication to send updates regarding exclusive offers and sales. You can turn first-time consumers to repeat customers by leveraging the potential of email marketing.
Live Video Marketing
With social media platforms like Facebook and Instagram launching their own live video features, the live video is gaining hype among a large number of businesses.
Companies are using live videos for interviews, product reviews and "behind the scenes" glimpses of events etc. Viewers are more interested in seeing the faces behind the brand.
As per Livestream, 80% of people like to watch live video from a brand instead of reading a blog. Also, 82% choose live video over social posts.
Cisco's Visual Networking Index reported that over two-thirds of all internet traffic had streaming video accounts in 2016 and this figure will jump to 82% by 2020.
Social Media Marketing
With millions of people active in social media channels, it becomes easier for businesses to reach their audience this way. Winning social media campaigns are not only effective in driving more traffic to your site, but can also help foster customer loyalty for your business.
Here the trick is to approach only those channels that accumulate most of your customers.  This way, your voice will be heard, and you will be able to curate better posts.
Paid Advertisement
What can be a more effective way than paid advertisement when it comes to gaining instant traffic to your site? When you need to establish your brand and make it more reliable, paid ads are the way to go.
Consumer these days thoroughly research products and services and check customer reviews before purchasing online. This is where the paid ads related to your product or service can pop up and garner the user attention.
Visible with an "Ad" label on the top of search engine results pages, they have a better chance of being clicked by the audience than any other form of advertisement.
Personalization
Personalized content is a fundamental aspect of digital marketing to engage the audience. Rather than going for "one-size-fits-all" marketing, providing a unique experience to each customer based on their choice and preference can go a long way in establishing customer trust.
With the easy accessibility of data like purchase history and clicked links, it is not hard to know the choices and customize the content accordingly. This approach can boost your ROI and help you build loyal customers.
You may take a cue from Coca-Cola, which came out with "Share a Coke" campaign in the U.S. in 2014. The goal of the campaign was to reach millennial with a personalized brand experience for customers.  They printed the most popular first names on the Coke bottles, and it increased their soft drink sales up to 2 %.
Influencer Marketing
Influencer marketing is a trust-based marketing tactic that uses key personalities to drive the message of your brand or business to the larger market, allowing you to extend your reach of consumers.
You can choose any influencer like celebrities, well-known bloggers, journalists, or Instagram or YouTube stars with interests relevant to your niche.  As they already have an extensive network of followers, they can be helpful in spreading the word about your business.
When they talk about a particular brand they love, people are more likely to trust them. Thus, it will not only garner more traffic to your business but also helps you to create a positive image of your business in the minds of people.
SEO or Search Engine Optimization
Even if the products and services offered by you are the best in the world, you aren't ensured success. After all, there are dozens of other organizations out there who are offering the same product or services as you.
If they appear on the first page of search results and you don't, you have a lesser chance to win the sale.  This is why you need to improve your SEO to go up in the search results.
Find out the keywords that are doing well in the search engine cycle by performing a thorough keyword analysis. As per SEO experts, relevant content is still the key and adopting popular techniques like voice search optimization can help your business to become more visible
Incorporate these effective tactics into your digital marketing, and you will see the optimum results.