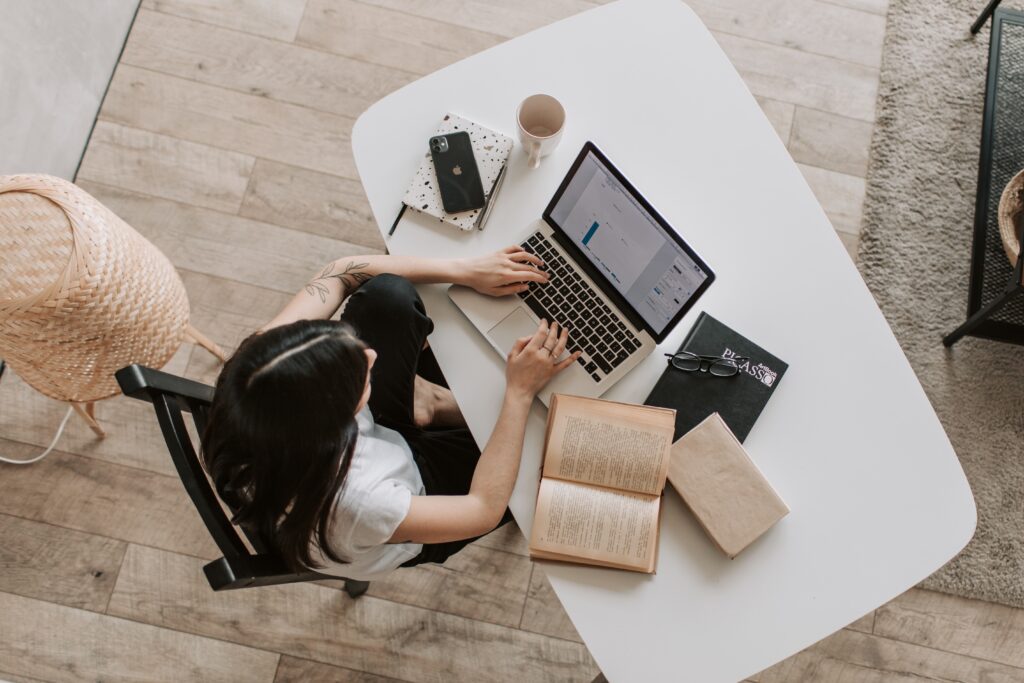 A valuable and underutilized tool in digital marketing used to re-engage online customers is remarketing. Remarketing is a powerful marketing channel that can be used to remind customers who have visited your site to visit again by keeping them engaged. It's also an effective way to retarget potential customers who may not have made a conversion during their initial visit.
The remarketing process is fairly simple, and the benefits can result in multiple conversions. When a potential customer visits your website and, say, adds an item to their cart, or does some other meaningful interaction, they will then be tracked and added to a remarketing audience. Even after the potential customer leaves the website, they will continue to be presented with your ads.
Top Reasons You Should Start Remarketing
Remarketing is a great way to re-engage your customers because most will leave your website before taking action. Customers who visit your website but don't convert are missed opportunities. Remarketing allows you to reach past website visitors with personalized ads that appeal to their interests and needs. With remarketing, even if someone doesn't convert on their first visit, they may come back to buy later on.
A few benefits of using remarketing include:
Increased conversions 

Enhanced brand awareness

Longer time spent on site 

More engagement with your website

Greater ROI
Given the complex buying process, where customers are influenced by an almost endless number of variables and significant amounts of information, there's often a long delay between when a customer is first exposed to your product or service, and when they eventually decide to buy. It can be weeks or even months between the two events. Staying in front of the customer with a personalized ad that features a product or service they have shown interest in will not only promote familiarity with your brand, it will also encourage customers to eventually make a purchase.
How to Maximize Your Remarketing Campaign
In order to utilize remarketing in an effective way, you must implement a few best practices to ensure you are receiving the best results. 
It is important to be transparent to your users and inform them of your privacy policy. This will give them peace of mind that you are not collecting personal information from their website interactions and helps to build a solid foundation of trust between your customer and your brand.
Also, customers can be irritated by seeing the same ads too often. In order to avoid losing customers by over promoting, you will need to set a frequency cap to limit the amount of times your ads appear. 
For the sake of creating a quality remarketing audience, you are able to exclude people from your audience who do not spend a significant amount of time on your site. This allows you to target those who have an interest in your business, therefore saving you time and money.
You are also able to exclude your ads from appearing on websites containing sensitive content, or videos with viewer discretion ratings. This is a necessary step to ensure that your brand is not associated with anything that can negatively affect your overall customer experience. 
When creating your remarketing ads, it is important to pay attention to the content. Make sure your brand is represented visually and contains both text and moving display ads so you can be certain your ads are catching eyes and getting clicks.
The Bottom Line on Remarketing
Remarketing is a powerful strategy with high ROI, yet only around half of companies utilize this tactic. As opposed to randomly reaching people with a generic ad and hoping they will make a conversion, remarketing allows you to take control. 
Our digital marketing experts here at Beanstalk offer remarketing across Google Display, Facebook, Instagram, Mobile, and LinkedIn. If you're interested in learning more about how our remarketing tactics can benefit your business, don't hesitate to reach out and start a conversation!