Inexperienced social media marketers think that social media marketing is simply about publishing a certain number of posts on various social media platforms every day. Far from it, social media marketing is about engaging your audience on social networking sites. You accomplish this by posting compelling, relevant content, and then using all the skills at your disposal to get your followers to engage with it. These conversations go a long way in pushing forward your brand awareness initiatives. Consider the following eight hacks that can get you a step closer to success in your social media marketing endeavors in 2018.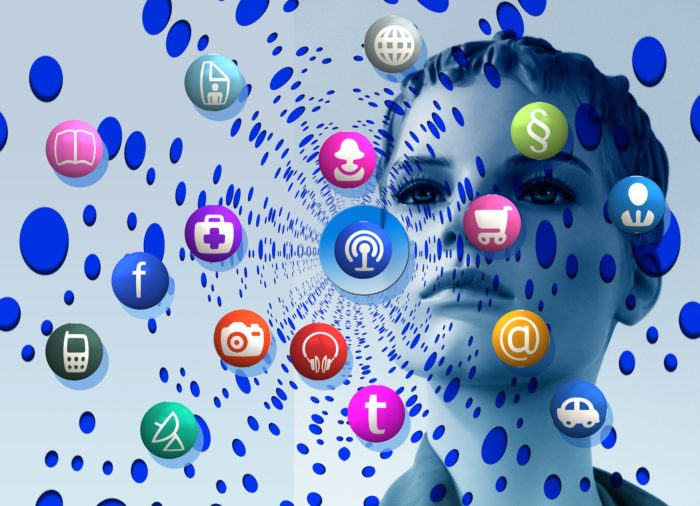 Curate content
In today's social media space, there is no longer space for the vacant and vain. To stand out, you must do more than just promote your business as if everyone cannot do without whatever you are selling. Growing on social media will require you to think beyond selling your products and services. You must seek to offer value that few can ignore. Therefore, you should find new and relevant content that will interest your audience and share it, more than you share promotional messages. The idea is to share content that has a correlation to your business offering, but one that is designed to educate and entertain your social media followers.
Use hashtags
Hashtags are still a big deal on social networking sites. Marketers who have mastered their use have done successful campaigns offering businesses incredible value at a relatively low cost. Additionally, many social media users use hashtags to find brands, personalities, products, and services. Therefore, it goes without saying that you should use hashtags if you want to be found by these social media explorers. All social networking sites have native search engines that you can use to find the right hashtags around your niche. Other databases like Hashatit and Hashtagify.me often do just as good a job, sometimes better.
Save time generating branded social media images
Creating branded images and video takes time, but the value they bring far outweighs the trouble you will have gone through to create them. All the same, if you can take an easier route in creating branded images, you should take it. Designfeed.io is a special media tool that helps marketers create branded images fast and easy to share online. You simply create a headline, a button text or an optional subtitle and upload your brand's logo. The rest happens automatically. The tool will create customized images to use on each of your social networking channels. This hack can reduce the time it takes to create social media images by over half.
Schedule your posts
This hack is obvious and many marketers already use it. It involves using third-party social tools to schedule posts for future publishing. Hootsuite, Gain, and Buffer are some of the most popular social media scheduling tools. The advantage of using these tools is they make it possible to manage multiple social pages through a singular platform. Additionally, you can use them to create trackable links that can further give you insights into how your audience is engaging with your content. Smart marketers find such information priceless.
Use compelling images and video
They say a picture is worth a thousand words. They are right. The human brain processes images better than it ever can process words. Therefore, to create an unforgettable experience for your followers on social media, you cannot avoid the use of images in both stills and motion picture. According to available research, 90% of all the information the human brain preserves is visual. The better the image you find the higher chances of embedding images of your brand in the minds of your audience.
Create contests
Contests never seem to grow old. They are an excellent way of encouraging your followers to engage with you on social media. They also can give you incredible growth of social following with a relatively low ad budget. To start a contest, take time to familiarize yourself with the rules that govern contests in the social platform you intend to use. Some of the most common contests include voting contests, sweepstakes, and photo contests.
Accelerate social media follower growth
Using this approach has an incredible effect on your brand's social media growth rate. Some brands have grown from practically zero followers to hundreds of thousands in less than twelve months. It involves using social media tools designed to help you grow your audience exponentially.
On Instagram, you can buy followers via Growr, a social media tool that helps you grow your Instagram following organically. It connects you with relevant Instagram users who are interested in the niche in which your business exists. The tool works the same way you do when looking for people to engage with on Instagram, just faster. Social Growr is one of several social media tools that can accelerate your rate of growth in social media following.
Leverage influencer opportunities
To do this, create a list of the audiences you intend to reach and the different platforms you can use to get to them. Then, reach out to the people who control these platforms and talk to them about some kind of partnership for mutual benefit. Some influencers will be interested in mutual benefit relationships while others will sell you ad space to reach out to their customers on behalf of your brand.
Author Bio: Monica Wilson