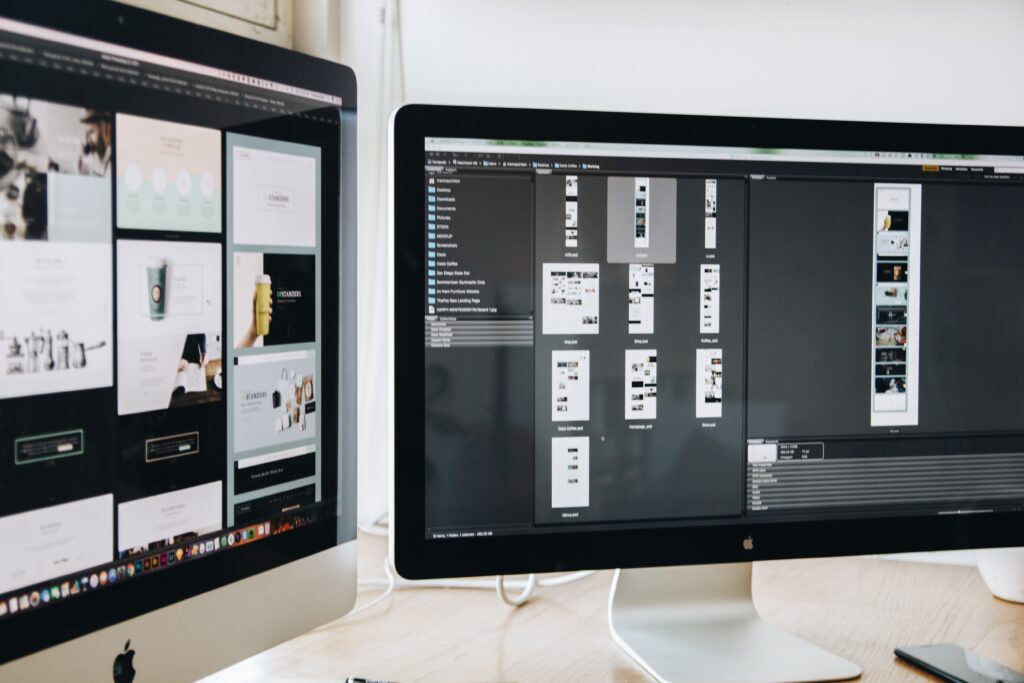 Websites are, unfortunately, not like fine wine — they don't age very well. The tech world moves incredibly quickly, and it's important for your business to keep up. A site from even just a few years ago could be due for some major upgrades. 
With that in mind, we've put together a list of seven signs that your organization could benefit from a brand-new website. 
1. Outdated or Bulky Structure 
If you've been adding a lot of pages to your site over the years without rethinking your overall structure, then you've got an unwieldy site that's definitely not user friendly. Your business has likely added products or services over time. Hopefully, you've kept your website updated through all of that, and you should keep the structure of your site updated along with that content.
Make sure potential customers can get what they need out of your site. If they can't navigate your site easily, then they might give up before finding what they're looking for. A new site can ensure that they don't get frustrated trying to click around.
2. Old Branding (or just poor branding overall)
You want visitors to your site to get a clear and immediate sense of who your organization is. If you don't lead with strong, current branding, you're missing out on a golden opportunity. 
Does your current site use the right colors, logos, taglines, and all the other elements of your brand's identity? Update what you can, but at some point, it might be easier to do a total redesign rather than update bits and pieces. 
3. Poor Design = Poor Credibility
Potential customers often use the design of your website as a measure of credibility, for better or for worse. Obviously, you want to come across as a trustworthy expert in your field. Part of that impression is a clean, modern design that reflects the vibes of your organization. Getting a new website can boost all of these things.
4. Not Mobile Optimized
Over half of all web traffic comes from mobile devices. If your site doesn't look good on a cell phone, then you're shooting yourself in the foot. A brand-new website from a top web design firm will be dynamic and optimized for all screen sizes and device types.
5. No (or years-old) SEO Efforts
Google is always updating its algorithm — we're talking several thousand changes each year. So, even if you set up your website with getting those top SERP slots in mind, you need to revisit the strategies you used to make sure you're not getting left in the dust.
Part of an effective SEO strategy is keeping website content fresh. So, if you haven't touched your site for a while, it's a good idea to dust off the cobwebs.
6. Subpar Functionality
In the olden days, web sites were little more than glorified slide shows. You could put text on a background, but that was pretty much it. Now, there are so many more things your website can do for you. 
Interactivity is a huge part of what makes great sites stand out from the pack. A new site means a new opportunity to explore updated features to take your business to the next level. We're talking maps, advanced forms, product suggestions, and all kinds of other helpful features that get your potential customers what they need.
7. Slow Speed
Nothing about the internet is supposed to be slow. Your website is no different. If your potential customers are sitting there for long periods waiting for the site to load, you could lose them.
Site speed is also an important ranking factor in SEO. So, not only will increasing it with a new site improve the user experience, it will also likely give your SERP rankings a boost. 
Don't wait to get a new site.
These are barely scratching the surface when it comes to signs that you need a new website, but they are definitely a good place to start.
If you recognize any of these signs in your own digital presence, then it's time to call in the experts. We'd be happy to help. Don't hesitate to reach out to us here at Beanstalk with any questions or to start a conversation about how our extensive digital marketing services can improve your internet presence.