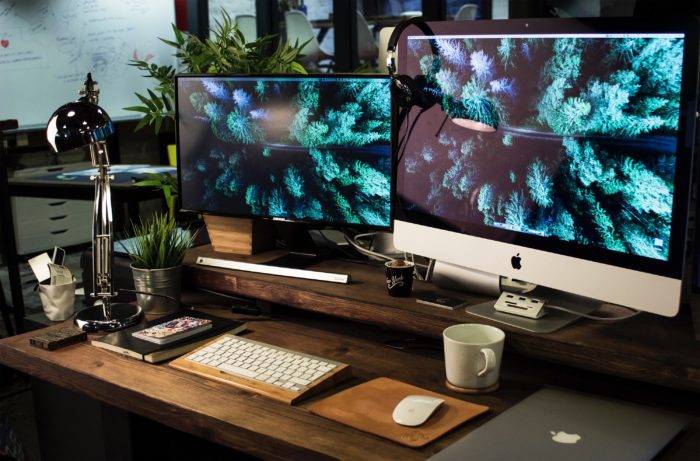 While responsive web design is nothing new, it has recently gained prominence with practical UX design and mobile-ready sites. Web design trends may change all the time, but the right ones can help boost conversions on your site.
You don't need a crystal ball to know that responsive web design is only going to continue to grow. It will be a must for every brand soon enough.
Google forced the issue with their mobile-friendly update in the Spring of 2016. They began to prioritize sites that are optimized for viewing on a mobile device.
If you're searching for fast and effective ways to adapt your site to mobile, look no further. Here are a five web design trends that you can implement on your site.
Stunning Typography
Recently, designers have turned to dazzling typography to make brand messages pop and wow site visitors. These web design trends aren't going away any time soon.
There is inspiration abound when it comes to creative typefaces. Take a look around and come up with some ideas for your own site.
Resizing Fonts for Various Screens
There is a wide variety of smartphone and tablet screen sizes. It pays to resize the fonts on your site to accommodate any device, without upsetting the UX for your site.
This is a relatively low-effort design trend that doesn't require much coding, thanks to media queries that adapt fonts to fit smaller screens.
Alas, resizing fonts may only take you so far and your site may require some additional adjustments. Let's continue…
Prepare Menus for Vertical Display
On a smartphone or tablet, a menu that is horizontally stretched will be difficult to navigate and will look terrible. The best way to combat this issue is by displaying the menu in a vertical manner that is well-spaced enough to accommodate even this writer's fat fingers. This will create a better user experience for mobile visitors.
It should be noted that the list form is not required for your vertical menu. You can also try a tabular design if the menu elements are not too long.
Mobile screens are locked into a restricted viewpoint which lends itself to downward scrolling text, so this trend will naturally benefit your UX. As such, you need not worry that a vertical menu will make your site appear too long.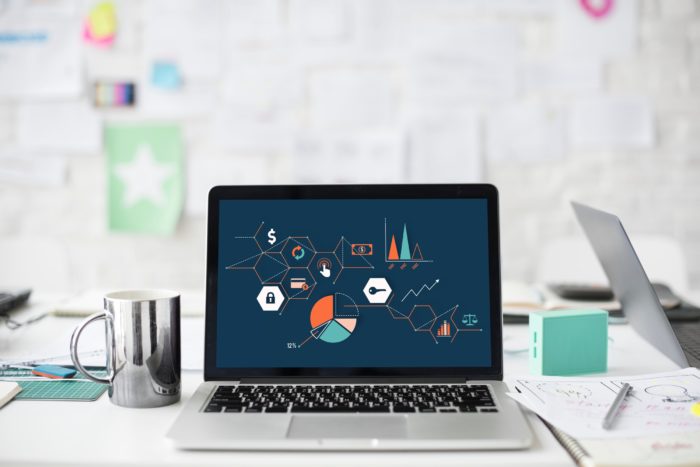 On-Screen Toggle
You can save space and create a more refined look for your site with an on-screen toggle.
Plus, if your menu font and color match the overall design of your site, you'll create a more natural look and functional approach to your responsive navigation.
You can also take advantage of this UX technique when it comes to secondary menu items that a visitor can toggle to from the same page. For example, your site may have a fixed menu on a downward scroll, and a secondary menu that can be accessed from the same page that will take a visitor deeper into your site. This web design trends creates an improved user experience, as a visitor can peruse several pages on your site while spending less time on HTTP requests sent to the server.
3-Bar Menu
You may also know this trend as a hidden toggle menu, hamburger menu, or a sliding drawer menu. It's widely used and easily recognizable, despite having its critics.
This trend first gained prominence in the mobile IOS app market thanks to complex sliding animation which relied on the native Cocoa libraries. Since then, these menus have appeared on other platforms and can be commonly found in responsive site designs.
The benefits of using a hidden toggle menu include that it draws attention to links, optimizes screen space, and can easily combine a site's main navigational links and sub-menu links. Once the hidden menu is toggled, it will occupy the screen space in favor of the page's original content. One way some designers have achieved this is by rendering the page's content out of focus or shadowed in darkness to highlight the menu content.
The hidden toggle menu can be ineffective on browsers not supported by JavaScript.
Get Started
There are an infinite amount of options when it comes to designing your website these days. That's why we've put together this list of effective design trends for you. Start there with your responsive design and find inspiration as you grow accustomed to the ever-changing web development scene.
As we mentioned before, a great place to start is by looking through your favorite websites, other businesses who you admire, your competitors or even various templates or themes that will do a lot of the work for you. See how they handle responsive design and create a positive user experience for any device. Soon, you'll be able to see what you like (or don't like) and what you can improve upon, allowing you to implement effective techniques and create a great user experience for your site visitors.
Author: Jamie FitzHenry is the founder of Grizzly, a digital agency based in Bristol, UK.