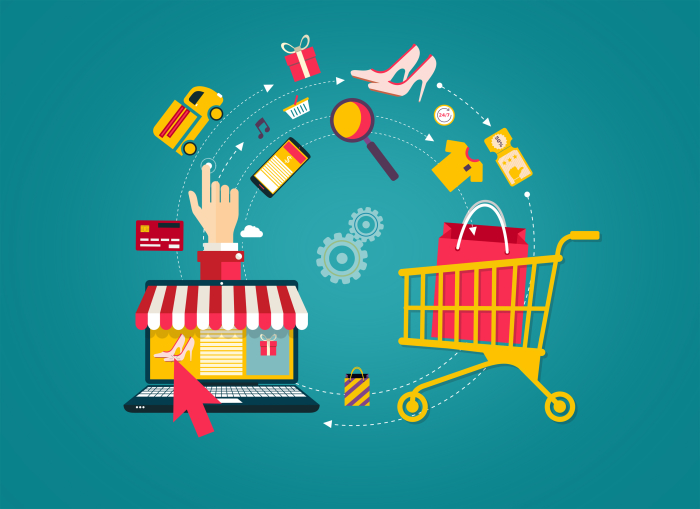 Your website can either help or harm your business.
From the moment visitors land on your homepage to the time they leave, they make certain judgments about your business.
There are several factors that may be hurting your sales. Here are five of the most common website flaws that detract from a website's effectiveness.
1. Unappealing Design
The design of your website makes an immediate impact on visitors. Does it make them want to stay where they are or leave as quickly as possible? If your site is difficult for people to read, it will not be very appealing. If font sizes are too small or you're using a fancy font, it makes it harder for people to read. Keep in mind that some people have difficulty reading small print.
If you're using a dark blue font against a black background, visitors will struggle to read the content on your website. Too much clutter also makes a website unattractive. If you have too many ads, images, and buttons on your site, it's hard for people to focus on any particular element. Clutter also makes it more difficult to see your call to action. The most effective sites are simple and only contain elements that contribute to the main purpose.
2. Content That's Not Relevant or Out of Date
A website is only as good as its content. You should take a close look at your site and ask yourself if it really fulfills the needs of your target audience. Consider what issues and problems are most important to your visitors. If you're not addressing these concerns, people will have no reason to spend time on your site or to return to your site.
A related problem is not updating your site regularly. If you only post occasionally, your content quickly grows stale. To stay relevant, you should post engaging content at least once per week, preferably more. Keep in mind that the more you post, the more content Google has to rank your site. So this helps with SEO as well as visitor retention.
3. Not Mobile-Friendly
As more and more people use mobile phones, it's become essential to have a mobile-friendly website. Google even uses this as a ranking factor. The simple fact is that if people on mobile devices can't access your website, or if pages appear distorted, you're going to lose business. If your website does not work well for mobile users, you should either create a separate mobile website or redesign your site using responsive design. This automatically adjusts screens to the appropriate size for all devices.
4. Call to Action is Hard to Find
If you want your website to produce sales, you have to make it easy for visitors to buy your products or enter your sales funnel. First of all, you should have a specific goal for your website. You also need a call to action that serves this purpose. This may be a sales page or an opt-in form. Either way, every page of your site should have a clearly visible button or link to the page where they can take the appropriate action.
If you have an e-commerce site, search boxes and product descriptions should be easy to find. The checkout process should be smooth and easy for people to complete. If you have an opt-in form, every page should link to it. If people get distracted by material that doesn't direct them to your CTA, you'll lose sales.
5. Pages Take Too Long to Load
People are getting less and less patient when it comes to waiting for pages to load. After a few seconds, you start to lose visitors. If your site is slow, this can also hurt your SEO, as Google considers site speed when ranking sites. There are a few things that can slow down your site. If you use WordPress, make sure you aren't using lots of plugins that don't serve an essential purpose. Images that aren't compressed slow down your site as well. You should regularly test the page loading speed on your site on different devices and operating systems to make sure pages load quickly.
Jessica Kane is a professional blogger who has worked in eCommerce for the last five years.  She currently writes for Rakuten Super Logistics and recommends them for all your product fulfillment needs to further your success.