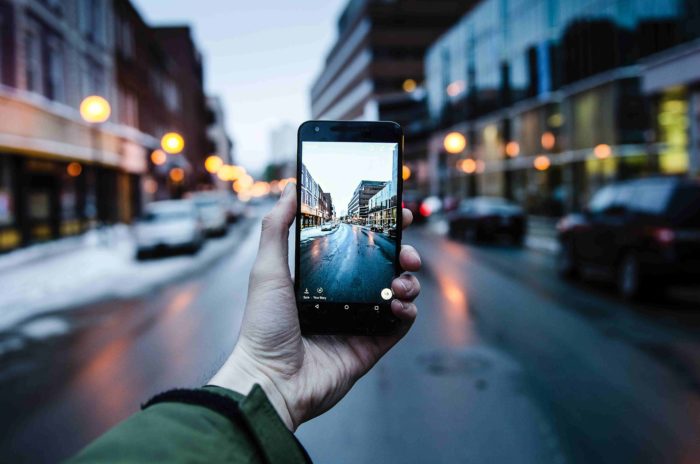 Every local business owner with an online presence understands the importance of SEO. But few small businesses with storefronts realize the importance of SEO in increasing traffic to their store.
Let's take a look at the facts:
76% of all search engine queries worldwide go through Google

46% of those are location-specific

50% of people who conduct a local search go on to visit a local store within 24 hours

18% of those buy something
In other words, when people want something locally, they look for it on Google. When they find it, they visit a store and buy something within a day.
What does this mean for your business? If you want to bring the paying customers from your area to your door, you need to be found in local search results.
Here are 5 ways you can do just that:
Optimize for mobile friendliness and speed
Nothing you do to boost your local SEO matters unless people can access your website easily on their mobile phones. When people look for local businesses, most of them do so on a mobile device. 61% of them are more likely to contact a business if it has a mobile-responsive site.
People won't stick around to find the information if your website loads too slowly, especially if they're looking locally and in a rush. So make sure you have the best web host you can afford.
Before you spend time and money getting your business found, make sure people can interact with your site when they do pick you out of the search results.
Long-tail keywords
When people search locally, they almost always use keyword terms that contain multiple words, otherwise known as long-tails.
Think about it… when you search for pizza in your local area, do you search 'pizza', or 'pizza near me'? This is why local businesses need to refocus their keyword strategy.
You can find relevant long-tail keywords by:
Using Google's autocomplete function to find the ones people commonly used in your area. Just type in your focus words, e.g. your business type and location, or 'bakery in Brighton', and see what Google suggests.

Use a keyword tool like Google's Keyword Planner, to find keywords your competitors are ranking for. You can be pretty sure these keywords are effective if other successful businesses are using them.
Use your new-found keywords in your:
short URLs

heading tags

title tags

Homepage
Claim your Google My Business account
50% of local, mobile-based search engine traffic is people looking for business details like an address or opening times. So having all of your information available to them is key.
Don't skimp on the details. You need to include everything you can about your business and ensure it's consistent with the information on your website because Google values consistency.
Optimize your Home Page for this same information by including it in the site footer. This makes it easy for Google to locate the information during a crawl.
To appear on Google Maps, you'll need to list your address and make sure the pin that Google places to show your location is in exactly the right place.
Tidy up and expand your online citations
Your citations are mentions of your business's basic information on the internet, but not on your site. There are two types:
Structured: citations are structured anywhere where you fill in a form to add the information, for example, social media accounts.

Unstructured:

these are non-form-based mentions such as those that appear in blog posts and other internet content.
It's important to remember that Google values consistency. So you need to regularly audit your citations to make sure all of the information is up to date. You can use an online tool like those from Moz or WhiteSpark to find your citations and update them.
Build local citations
Citations have a similar SEO effect to backlinks, so building them will improve your rankings. So, take advantage of all of the free, structured citations you can get. Use WhiteSpark to find the best ones for your country.
To build more unstructured citations, ask businesses in your local area if they will mention you on their online channels. Otherwise, you can try the age-old strategy of guest posting.
To find places to guest post in your local area search for your location, plus 'write for us'/ 'write for me'/ 'guest post'.
Final thoughts…
As a small business owner, your time is always pushed. But by following these tips, you'll set yourself up to be more visible online, bringing more customers to your door for years to come, with little ongoing input. What could be better than that?
Author bio: "Jodie is a professional writer and editor working with UK Web Host Review. She translates dense topics into accessible information to help everyone from small and niche business owners to budding webmasters to reach their goals. She explores design, brand psychology, marketing, and tech. You can connect with Jodie through LinkedIn."