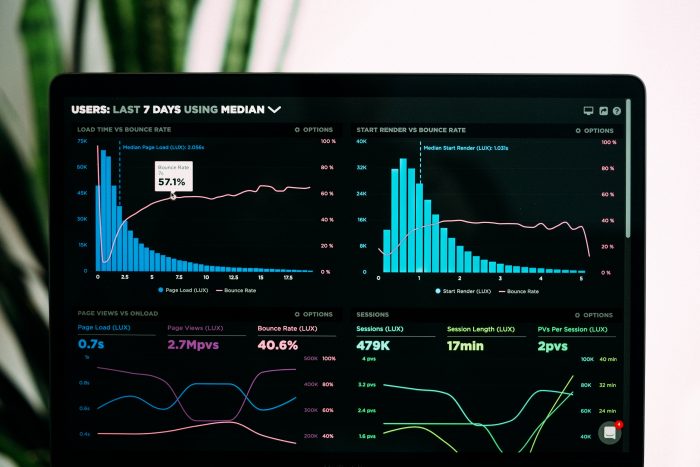 Google Analytics can tell you a lot about your website. So much, in fact, that it can sometimes be overwhelming to log in. You may be familiar with key metrics like users, sessions, and pageviews. But there are many more tools available to help you analyze how people interact with the content on your website. Google Analytics is a powerful tool that can help businesses qualify their website's traffic and determine how well their marketing efforts are working.
Here are our top five favorite Google Analytics tools and how they can help your business:
Segment Your Traffic By Channel


Whether someone finds you on Google or clicks a link on Facebook to get to your site, every new user comes from somewhere. Segmenting your traffic can help you make better decisions about how well each of your marketing efforts is working. It can help reveal discrepancies among channels. For example, maybe your Paid traffic has a much higher bounce rate than your Organic Search traffic. Viewing Analytics data in segments helps you more easily identify issues and determine which of your marketing efforts are working best.

Create a Custom Dashboard


Not every metric on Google Analytics is relevant to every site. A custom dashboard allows you to display only the ones that are important to you. As opposed to fiddling around finding useful insights about your website from the main Google Analytics page, a custom dashboard allows you to display only what you want in the way that makes sense to you. Then, all of your most important metrics are stored in one convenient location to access each time you log in.

Add and Track Your Goals
Every website has a goal. Whether you want people to follow your blog, write a review, buy a product, or submit a lead form, there's a specific action you want people to take when they visit your site. Tracking these actions as goals in analytics is the perfect way to analyze users who have converted. You can also set values for each goal to determine your ROI. Goals are the perfect way to track the progress of your marketing efforts and the number of leads you receive.
Analyze Users' Behavior Flow
The Behavior Flow Chart is a visualization of your top landing pages that reveals what people do when they come to your website. This chart can help you identify navigation issues and uncovers the natural paths that most people take when visiting your site. It can let you know if there are pages people always click first or never click, if people click directly from product pages to the checkout page, or if the paths you want users to follow are the ones users are following. All of this information can help inform how effective your website is and identify navigation issues.
Take Advantage of Ecommerce Overview
If you have an e-commerce website, then this tool is one of the most powerful at your disposal. This tool gives detailed information about your online store. It can tell you what products you sell most, the value of those products, your conversion rate, and your revenue. Then, this section can give you an exact ROI based on your paid advertising spend. It shows you the functionality of each step of your online store from viewing a product page to eventual purchase.
Google Analytics tools offer many hidden gems that provide super valuable information when analyzing the effectiveness of your website, sales, and marketing efforts. Make sure you are taking advantage of all the tools Analytics offers – it's completely free! If you have any questions about using Google Analytics to its full potential, contact us.