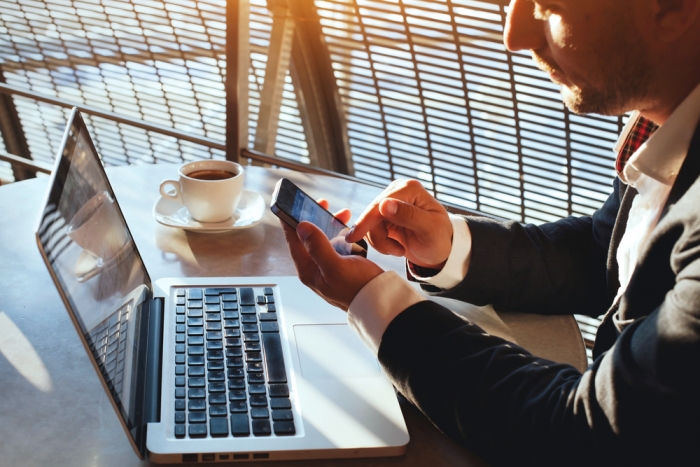 While messaging apps like Facebook Messenger and WhatsApp are on the rise, SMS remains to be the most used data in the world. Over 4 billion people in the world still use their phones to text, with more than 8 trillion text messages sent every year.
Because of these, an SMS campaign can be the most effective mobile channel for businesses. Nearly every single mobile device available in the market today are SMS-enabled, making it the mobile channel with the widest reach possible.
Texts are also opened almost all the time and within the first three minutes of delivery, compared to emails being opened only 20% of the time. Most importantly, the conversion rate for leads who were sent three or more texts after the initial contact is an enormous 328%.
Here are four major SMS trends that are shaping how businesses strategize their use of text messaging.
Secure Notifications
SMS is an excellent way to reach existing customers in a fast, secure, and automated way. Thanks to the benefits of Application-to-Person (A2P) messaging, companies can directly share notifications, login confirmations, password resets, and updates on status or content shares to their customers. By 2018, 1.7 trillion A2P texts are expected to be sent globally.
In particular, banks and other financial institutions expected to use A2P SMS to send notifications to customers on billing cycles, transaction alerts, and payment notifications as more and more consumers are preferring for paperless communications.
Financial services are also taking advantage of one-time passwords (OTP) to prevent security breaches. Data have shown that 33% of people have received at least one text in the last year from a bank or financial services company, most likely because security is of critical importance in the industry.
Event Reminders
Because receiving and sending SMS do not require an internet connection, the mobile channel is giving businesses a strong opportunity to send event reminders to customers.
A trend driven primarily by clinics, spas, and other businesses where customers make appointments, the use of SMS to send appointment reminders via text help ensure customers don't miss their bookings. No-shows, after all, result in lost revenues.
A study has also found that nearly one in six people interacts with their healthcare providers through SMS because providers are using automated texts for appointment reminders, medication pick-up notifications, daily tips, disaster/emergency hotlines, and general health campaigns.
Other businesses are also finding SMS as a good way to send reminders on events like parcel pickups, delivery notices, and order confirmations.
Customer Service
Many customers in need of support feel that email and waiting on hold for 30 minutes for simple queries and support requests are too much. This is where a short messaging service comes in.
Eight out of ten people wish they could text businesses, and more than half of consumers prefer texting with a customer service representative over other methods because they find it less time-consuming, more convenient (compared to phone calls), and less frustrating.
By providing customer service via text, businesses can give customers a simpler experience when they need quick responses to inquiries such as payment confirmations, product availability, account balance, and others.
Businesses may also consider using texts to get feedback from customers. SMS has been found to generate higher responses than other methods, so it is ideal to conduct customer service polls through texts to get a better reading on your entire customer experience.
Personalized Marketing
Personalization is gaining traction in every aspect of marketing. By sending individualized content to recipients with the use of automation technology, businesses can improve the customer experience, drive revenue, and increase brand loyalty.
In the realm of SMS, in particular, businesses use available data like names, location, and birthdays to create automated but personalized texts to their customers. Moreover, with the use of deeper customer segmentation strategies such as purchase history or browsing activity, companies can use texts to send product promotions and recommendations.
When sending personalized SMS, however, it's important to keep in mind that customers are only comfortable to provide personal information if they get something in return. As such, businesses must give enough value—through vouchers, discount coupons, and other relevant offers—to make customers feel that giving their info will be worth it.
Messaging apps are on the rise, but SMS continues to play an important role for businesses. Since it's a form of communication that is readily available on almost every mobile device you can buy today, SMS gives businesses the widest and most direct means of reaching customers.
If you're looking to employ text messaging as part of your business processes, consider these SMS mobile trends, see how they can apply to your unique business situation, and ultimately, improve your services, communications, marketing, and overall customer satisfaction.
Oscar Cruz
Oscar is known to be a man of few words. But when it comes to SMS Marketing, he'll talk about it all day and night. With his undying passion and dedication, he aims to bring Semaphore to bigger industries and larger platforms.