If your company or business functions off of incoming revenue, then you need to be fully prepared to capitalize on the approaching holiday season. In saying this, there are many companies who are not taking full advantage of the power of digital marketing agencies and paid advertisements. The extra boost of brand exposure around the web, which could lead to incredible holiday ROI, is exactly what your business needs for holiday digital marketing.
Investing in paid ad campaigns will bring in several dividends for your business this holiday season. This decision will be a valuable and vital tool to your business' success this holiday season and ultimately round out this quarter. There is no better time to start or ramp up your digital ad campaigns than now. You need to maximize on the holiday digital marketing when consumers aren't casually "window shopping," but instead are actively searching for the right product, your product!
Digital marketing should work a bit differently during the holiday season than it any other time of year. Your digital marketing team should extremely be sales focused on getting and solidifying your conversions.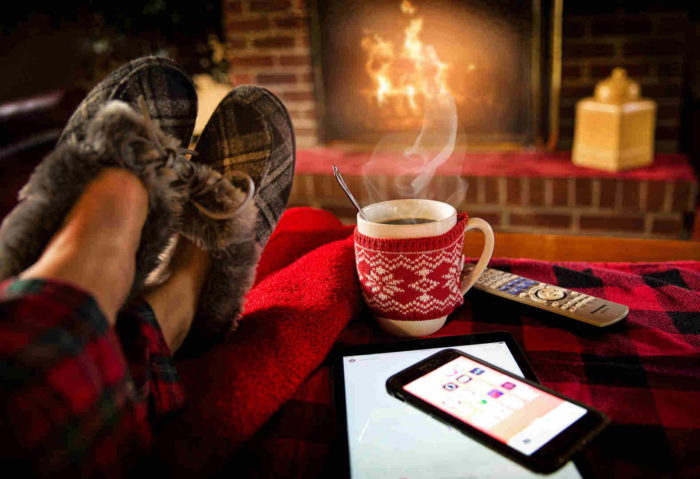 Mobile-Friendly Websites & Mobile Apps
First and foremost it's imperative to have at the very least a mobile-friendly website. In 2014, shopping-related mobile searches swayed $1 trillion (yes trillion) in retail sales! That is one staggering number from 3 years ago, imagine the statistics now! It's safe to say that the power of reaching these consumers will have tremendous effects!
In 2017, you need to be able to reach these eager-beavers by providing them with a mobile, user-friendly website or mobile app. Traditional laptops and desktops are still being used, but the convenience of having internet connection on a smartphone can have a huge influence on buyers. Consumers prefer to immediately get the information they need with ease right in the palm of their hand. Easily providing your visitors with instant information and service can help you bait and hook potential customers.
Take Advantage of Google & Amazon
When it comes to gathering information and products and listing them in one place, Google and Amazon are the king search engines for these services. So it only makes sense to utilize these services for ad campaigns this holiday season.
Google's shopping page is a big contender for potential customers and having a digital agency that can put your brand and message in this arena could be very valuable to you. Product visibility is the goal of specifically advertising on Google's shopping page. Your ads need to be full of rich product imagery, titles and in-depth details. Advertising on Google's shopping page allows more control than just bidding on keywords but instead gives you the upper hand of combining these words with visual products that are right in the user's face.
It's important to note, even if it is a bit dated, that in 2014, Google reported that only half of online buyers were interested in brand loyalty and 50% of shoppers were open to buying from new retailers.
You may be unaware of the reach that Amazon has on the consumer shopping market, but more than 50% of product searches start on Amazon and they have an ad program that you can use to catapult your business to new platforms. Expanding your holiday ad campaigns to Amazon as well could help you get consumers who divert straight to Amazon for their shopping needs.
Keep in mind the need to start planning your holiday ad campaigns now because holiday shopping doesn't just start the day after Thanksgiving, better known as Black Friday. For some individuals, holiday shopping starts as early as Halloween. Your business or company needs to be ready to capture these potential customers before they fall through the cracks.
Remarketing
Holiday ad campaigns aren't just reserved for retailers, any business can take advantage of this cheery time of year and having a digital marketer on your side can be your "little secret." A useful tool, for any digital marketer, that often times leads to conversions is remarketing in paid advertisements. Remarketing basically takes your ads and recycles them, meaning you're able to retarget interested users who visit your website and leave and show your ads and brand again to them on partner websites, like Facebook.
Remarketing is great especially if you're advertising on Google. You can easily drive home your brand on your website or Google and then remarket again on social media platforms or websites with similar content to yours.
There are so many ways you can use remarketing and trust me; you'll like what you hear.
You can remarket your ads to potential customers who have left your site without making a purchase or users who abandoned items in their shopping carts. This is a good way to complete a conversion and give you the results, other than clicks, that are important to you. You can customize your remarketing tactics with showing potential customers "urgency" ads, meaning you would provide deals, "one time only" events and promotional ads that have a time stamp on them. This incentive will be too hard to pass up for some consumers and as a result, they will feel the need to act or suffer from FOMO (fear of missing out).
Remarketing your ads to last-minute shoppers will also be very valuable to you. Last year searches for "where to buy" peaked between December 18-23 (shipping cutoffs), and "store hours" spiked on Christmas Day. Combining your prior marketing attempts and remarketing tactics will help to ingrain your brand in users' minds during this crucial period.
This time of year will be critical to how much revenue, even extra revenue, your company can potentially make and it's all a result of how you approach the holiday season. Start now and aggressively invest in SEM. 'Tis the season to be ambitious!