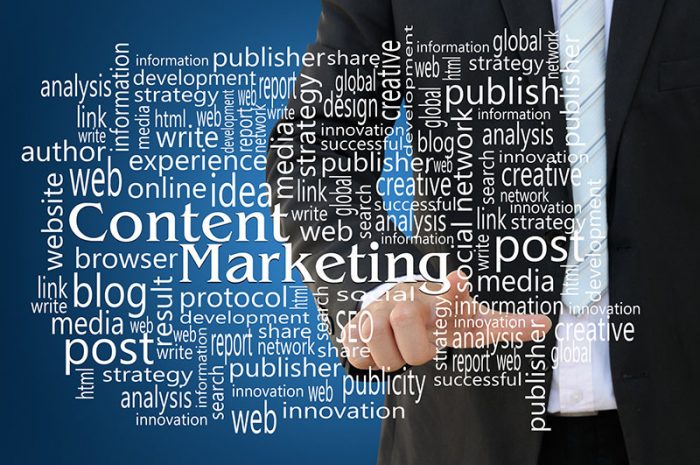 Traditional advertising is having less impact on today's empowered consumer than it had in the past. What was once considered normal is now seen as an interruption. Rather than interrupting consumers' everyday activities with unwanted ads, businesses have found that content marketing is a much better option because consumers actively navigate to it. Therefore, content marketing research has become the cornerstone of a successful campaign. Using social media for content marketing research has become a staple for success. Here are 10 ways that you can use to social media for content marketing research.
 #1: Mine Conversations on Social Media
Looking through conversations on social media relating to your industry will provide insight into your target market's interests and the language they use. You can do this by using social media monitoring software. This software searches for specific keywords being used across social media platforms and lets you see the conversations.
#2: Discover Trends
Content that is based on a topic that's trending has a unique opportunity to drive a huge amount of traffic. The trick is to discover these trends and then produce content as quickly as possible. Discovering trends is the most powerful form of content marketing research.
#3: Learn About Your Audience
Social media helps you learn more about your audience. That information can then be used to create content tailored around their interests and needs. Social media audiences are the new analytics platform. They help us build highly targeted campaigns and uncover unique marketing opportunities.
#4: Research a Defined Audience
Social media can be used to track core groups of users. For example, you could choose a targeted group of 700 people to track on an ongoing basis. All you need is a good social media analytics tool. Insights gained through defined audiences helps you create a content calendar that will convert.
#5: Identify Successful Content That's Already Created
Content creators use social engagement to resonate with their audience by examining content that has already been created by their own brand and their competition. This content guides the way to future content. Tools like BuzzSumo allow you to discover statistics related to a specific post.
#6: Identify Topics Apart from Your Brand
The best content marketing campaigns identify topics outside of their brand so discovering what your target market is interested in is a great way to create content that appeals to them. You can use social media to identify a group and monitor it to see what other topics they might be interested in.
#7: Identify Influencers
Influencer marketing has become a pivotal part of many company's content marketing campaigns. Social media is a great place to find influencers who might be willing to boost your content marketing. Finding influencers is an important part of content marketing research.
#8: Improve Cost Efficiency
Social media provides an amazing way to produce a cost-efficient content marketing campaign. You can create great content but it's essentially worthless if people don't see it. Part of your content marketing campaign is going to be driving traffic, which does cost money.
#9: Become Engaging Rather Than Leading
The greatest weakness of marketing research is that most of it is driven by questions. Social media offers an interactive platform, allowing you to engage in discussions rather than leading them. The result is the revelation of information that might have been hidden otherwise.
#10: Ask for Directions
Sometimes your content marketing campaign can lose its way. Social media is a great way to get back on track. For example, you could create a poll on social media that asks users what content they prefer.
Are you using social media to enhance your content marketing research?
Author Bio: Jacob Haney is a content marketer presently working with Research Optimus, a business research outsourcing company. A writer by day and a reader by night, he is loathed to discuss himself in the third person, but can be persuaded to do so from time to time.