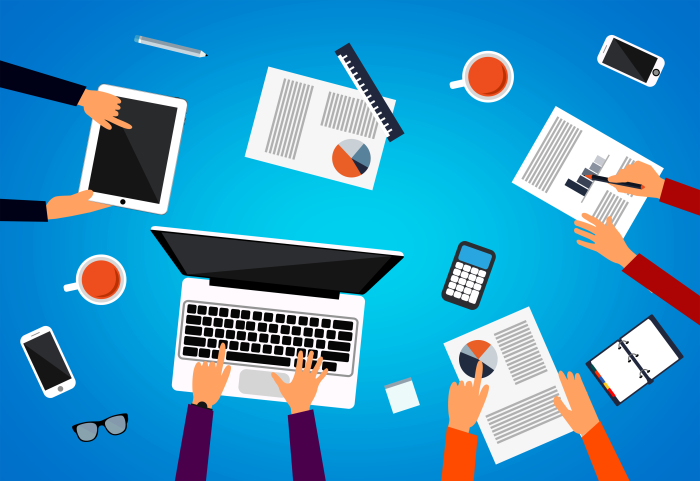 The world of marketing is always changing. What worked even a few short years ago can become obsolete. Social media is currently an excellent way to market your business, but it's important to understand the most common challenges when it comes to social media marketing.
Making a Genuine Connection With Your Audience
With so many other businesses out there trying to get noticed, it isn't easy to make a real, personal connection with your audience. To build a connection with your audience, you have to communicate. When you post content on social media, make sure that you respond to every comment possible. Your audience wants to know that you are paying attention to their feedback and not simply posting content and looking the other way.
Creating a Marketing Strategy that Works
You must create a marketing strategy that goes beyond posting a few blog posts and hoping for visitors. Your marketing strategy must be dynamic, versatile, and include a variety of social marketing networks. You have to break down your goals for using social media, and find a way to measure your success in meeting these goals.
Organic Reach Has Dropped Significantly
Even when you build up a following on social media, your audience isn't going to automatically see all of your posts. While Facebook used to share your content with all of your followers, now they are much more selective. Reaching your audience organically no longer works, and savvy marketers have turned to paid advertising on social media sites to keep their followers informed. You have to reach your audience, even if it means paying to boost posts.
Having New Content to Share
You have to provide your audience with new, interesting content on a regular basis. If you are running out of content ideas, you can try working with an online writing site and pay for posts for your business. When you are in a content dry spell, you can buy the content instead.
Too Much Content, Not Enough Quality
It is possible to share too much on social media sites. When you provide your audience with too much content, your message will become stale. A few boring posts, and you will get your audience running the other way. Solve this problem by focusing on quality over quantity, aiming to post several times a week.
Getting Your Message Out to the Public
Once you create content, you want everyone to read it. This is done in a number of ways, and it varies on each social media network. Try sharing with your friends on social media, and consider making a focused group on social media to share your ideas first.
People Aren't Sharing Your Content
You have to make your content interesting enough to share. Your content should be focused, and it should not reflect negatively on the person who decides to share it.
Content Isn't Fact Driven
Content that is vague, or doesn't use facts and figures will fall flat. Sharpen up your content and by using data that supports your claim. The more specific you can be, the less likely your audience has heard the information before.
Content Lacks Images and Graphics
Content includes strong images and graphics. Not only are these items named and tagged with SEO in mind, they add visual interest to your content. If you don't have professional images to use, there are plenty of low cost stock image websites for you to choose from. Put the cell phone away and invest in quality images for your content.
Growth is Slow
Growth on social media takes time. When growth is going to slow, it may be time to ramp up your advertising. You need to get your message out there, and advertising is the fastest way to do it.
What's Next?
What social media challenges did your company face and how did you overcome it? Make sure to share them with us in the comments below. I would love to read them.
Author Biography
Sophorn Chhay
Sophorn is the marketing guy at Trumpia, a mobile content delivery service that allows users to customize their one-to-one marketing efforts by interconnecting and optimizing all digital platforms. As an innovator in two-way SMS/MMS marketing, Trumpia's mission is to empower brands and public figures with interactive access to their audiences, reaching targeted affinity groups in a personal way. Trumpia delivers world-class content such as video, ticketing, polling, products sales, contests and giveaways.
Follow Sophorn on Twitter(@Trumpia), LinkedIn, Facebook and Google+
Jumpstart your business by grabbing your free copy of his powerful Mobile Marketing Success Kit.
Watch Trumpia's 5-Minute Demo on how to execute an effective mobile marketing strategy.